I was going to make a real post today but since I can't concentrate and I'd rather eat, here is some yummy looking food I found on other blogs...
look at those cinnamon rolls!!
Vegan Dad
is one of my fav food blogs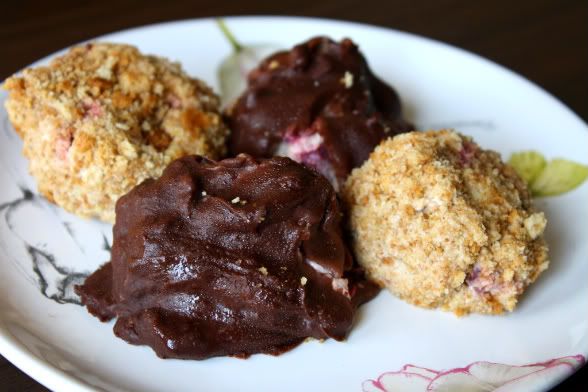 chick pea patty
on a bun topped with tzatziki, tomato, and onion. strawberry spinach salad with a balsamic reduction. baked sweet potato. Over at Oh dear andrea she has been doing a feature called diet water with recipes, articles and such. I think it is an awesome idea!
I think I need to pick up some sweets on my way home now and some cinnamon raisin bread to make french toast with tomorrow!